How to end a business letter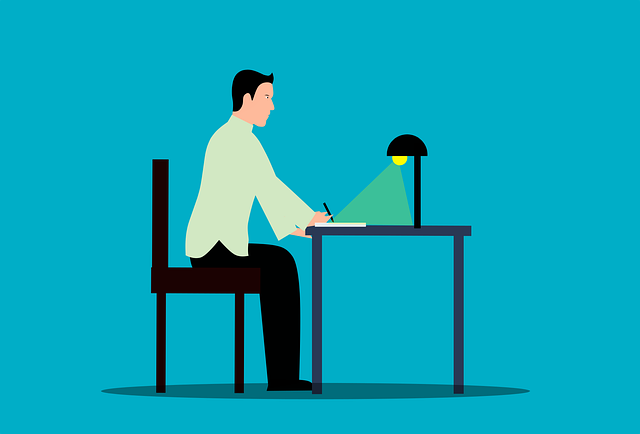 As you are nearly done drafting a business letter. The question is, "How should I conclude my business letter?" How should I summarize my core points? What phrase should you add for your authorization to make it more memorable? What is the appropriate level of formality?
Letters are a widely known and necessary mode of communication in business, and how you finish your letter is just as vital as how you initiate it. The intent is to confirm that your ending signature corresponds to the voice of the remaining portion of the letter and that you hit the correct balance with the appropriate degree of formality. If you do it appropriately, nobody will ever notice how you end the letter, rather, they will note the features of the body of the letter.
Tips for ending a business letter
The objective of developing a strategy to finish a business letter is to make a positive impact. You wouldn't want your letter's end to divert attention from the remainder of it, and you certainly don't want it to leave such a bad taste that it minimizes the most integral element of your letter — the body, which contains the main text. To make a positive impression on the audience, follow these guidelines;
Use a significant concluding sentence
You may want to add an ultimate sentence or two after the foremost body of your letter but before you close it. You could use a statement just before your ending signature to do any of the following;
Restate the objective of the letter
Ask for a follow-up response
Send out an invitation
Express your gratitude
Verify the relationship
Illustrate a crucial point
 A few instances of ending a letter prior to the closing signature;
Thank you for the advice. 
Your sincerity is sincerely valued.
I acknowledge your thoughtfulness in this matter.
I eagerly await your response.
If you have any concerns, please let me know.
It has been a privilege to connect with you.
If you have any queries, do not hesitate to reach me.
Consider the connection
A formal ending should be used on all business letters. The viewer and your connection with the audience might well ascertain how professional your ending is. If you address the letter to someone you understand well or with whom you communicate regularly, your ending may be more casual than if you address the letter to someone you don't recognize well. For instance,  'Thank you' is less professional than 'Regards.'
Adapt to the specific case
Your letter's conclusion must be related to the letter's total objective. For instance, if you're sending a letter of thanks, you could finish it with 'Thank you' or 'Kind thanks'.  If you're writing a job application letter, you'll employ a more official closing, like 'Sincerely' or 'Best regards'.
Finish with your sign
The complimentary ending terms — 'Regards', 'Sincerely', etc. will be accompanied by your name in the ending signature. For printed version letters and letters enclosed to emails, also provide your contact details at the top of the letter; it doesn't have to be in your closure. For electronic mail letters, you do not add your contact data at the top of the letter. Rather, write your mobile number alongside your signature. 
Instances of formal letter closings and complimentary words
The following are a few complimentary ending examples for the various official and unofficial corporate letters you may write.
Professional letter endings 
As a writer, you may enjoy coming up with novel ways to convey your message to avoid conversing in a formulaic manner. However, the closing of a letter isn't the best place to experiment with the terminology or redefine the wheel. You must be confident using a diverse range of closing greetings, even as such communications often start with the known salutation like "Dear Monika Whigfield." Below are the endings appropriate for almost all contexts as a proper way to end a letter. They're ideal for employment inquiries, cover letters, and reference letters.
Sincerely  
Yours faithfully   
Appreciatively
Yours truly   
Best
Regards
The following endings are considered official since less professional than those mentioned above. They are suitable for letters addressed to people with whom you have had some interaction, like to and fro emailing or in-person interviews.
Cordially
Respectfully
Thank you
With appreciation
Informal endings for a business letter
Here are a few unofficial but formal closings to use when you understand and have a close connection with the individual you're addressing.
Kind regards
Kind thanks
Many thanks
Best wishes
Stay well
Warm regards
Warm wishes
Thanks
Extra examples of signature endings
Considering the context of the letter, utilize the complimentary letter closings listed below for official and unofficial closings. Closings such as 'Warmest condolences' or 'With sympathy' might be suitable if you're sending to express your condolences. "With deep admiration" or "In gratitude" can be used when asking for aid or appreciating somebody for their support.
In appreciation
In sympathy
With deepest sympathy
With great appreciation
With sympathy
Tips to format and capitalize the ending signature
The complimentary ending's initial word is capitalized. The following words are written in lowercase.
After the complimentary phrases, add a punctuation mark.
If you're forwarding a printed version letter, consider leaving four spaces in between the cordial end and written name. Incorporate space between the complimentary ending and typed name if sending the letter in the body of an electronic mail.
Conclusion
Ending a letter correctly is critical because it's the final section your reader will read. Thus, it is essential to include the appropriate, instead of formal tone in the letter's completion if you want to write an interesting business letter. Closings normally set the tone for future communications. Your letter's conclusion must be completely focused on what you would like your readers to understand. It can provide the audience with extra information they ought to analyze your personal info, such as your name, contact number, job designation, and so on. In a brief, letter closings play a significant role in ensuring that your audience recognizes your message easily. Apply these suggestions as a tool to assist you to finish your letters with the highest suitable closing signature. The more you concentrate on how to close every business letter and email you submit and receive, the more you'll establish an innate inclination for how to better complete each correspondence.