Tips for developing academic writing skills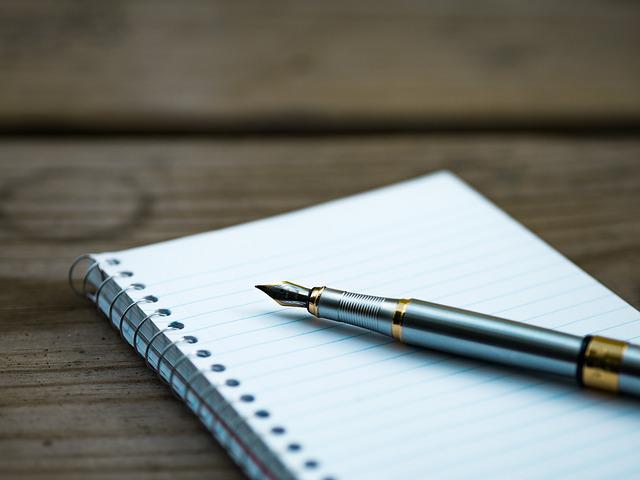 Academic writing is vital in STEM (science, technology, engineering, and mathematics) studies and publication. It is a communication platform to distribute insight gained in a particular research area. Data and findings must be collected and communicated to the relevant audience. Writers' data should not be subject to various audiences' viewpoints in academic writing. As a result, it is vital to enhance graduate students' academic writing capabilities to assist them in evaluating, transmitting information, analyzing, and concentrating on progressing strategies.
Purpose of boosting academic writing skills
Given that drafting academic articles is one of the most terrible tasks that graduate students encounter, it is dangerous to overlook its significance. Because educational writing has a formal language and presents hypotheses and evidence in question, graduate students' intellectual development and capacity need to lead a fulfilled life. It is also beneficial for audiences to evaluate their understanding. Following are the purposes for enhancing academic writing skills;
The appropriate distribution of research observations
Enhances critical and objective reasoning
It facilitates the writing of academic papers for the journal for students.
Develops a cross-directional approach to problem-solving
Allows for the opportunity to be productive and think creatively
Educates students on time management and organizing skills
Pointers for enhancing academic writing skills for grad students
Academic writing intends to investigate a thought, concept, or statement backed by verifiable evidence. As an academic, you must be capable of writing well-written essays, documents, papers, and so on to demonstrate your expertise. Here are the top productive tips to help you optimize your academic writing qualifications and optimize your academic paper;
Properly handle writing task
Academic writing focuses on statistics and evidence. A great educational paper is the culmination of thorough studies via reliable academic sources, data collection, content incorporation, and concluding paper drafting. All of these processes necessitate effective management abilities.
You can start to develop your writing ability by scheduling time in your day for writing exercises.
Describe writing projects like conducting formalized and unorganized abstract writing, essays on current events or studies in your profession, a story of your trip to a conference or exhibition, or preparing your resume. 
Evaluate the components of all of these and know the distinction between them. It will increase your cognitive function and provide you with a wider view of writing academic papers.
Establish some actual timeframes for yourself and motivate yourself for meeting them.
Consider setting a reading time
Reading benefits you not only by expanding your information base, but it also instills in you a love of writing.
Reviewing well-written and structured work can guide you to gain an understanding of methodical writing style.
Most likely, reading journals and articles on equivalent or highly correlated topics will assist you in discovering your analytical abilities.
Reading the works of distinct writers also helps you develop various elements of writing to communicate with a larger audience.
Create an academic writing template
Unlike innovative or fictional writing, educational writing indicates strict guidelines for flow and structure. This procedure requires you to use your managerial skills. Without an appropriate layout or overview, it is impossible to write an academic paper. Besides, you must be aware of the genre of your paper. Is it a review paper, a primary research article, a case study, an opinion piece, or something else? All of these academic papers follow the same format, with minimal variations based on the standards offered by your printing body or review board.
Appropriate vocabulary and grammar
The foremost goal of an academic paper is to disseminate information. As a result, you must compose your paper in clear language.
Inserting unneeded vocabulary into your document will only make you appear pretentious.
It is vital to understand the phrases you add and their relevance.
As a result, prevent employing slang in your academic paper so that it is readable and straightforward to all audiences.
Evaluate a different kinds of writing styles
There are different kinds of writing styles like descriptive, analytical, persuasive, and critical. You must also assess the sort of academic paper and follow its standards. To express your idea via your document, you might need to utilize more than one writing style.
Proofread
Proofreading your document can be time-consuming.
To begin, select the format (electronic or print) with which you are most familiar.
Read aloud because mistakes that pass through the eyes might not pass through the ears.
Emphasize the punctuation marks that you utilized in your paper. As a result, you can be concentrated while preventing inaccurate adding of punctuation marks.
If you are familiar with the errors, create a summary of them and search for every type of error individually.
Online editing systems can assist you in producing a highly qualified, mistake-free academic document.
Identify sources
Plagiarism is a persistent risk to the progress of an academic profession. But proper citing of sources can assist you in staying away from unfair practices. Referencing can be a time-consuming task. Although, it is manageable if you organize your references as you locate them. As a result, it is preferable to finish sections one at a time and then quote them all together. There are many online platforms available to aid you in maintaining your references and specify them, like Mendeley or EndNote. This software enables you to obtain, download, arrange, and utilize bibliographic sources.
Participate in workshops
Discover events that establish insightful discussions on academic writing on the online platform, college, or at local universities. Sign up for educational writing webinars online. 
Check professional academic papers
Examine and cite scholarly articles without plagiarizing them. Read the journals of your seniors, coworkers, or professionals in your study area.
Obtain professional perspective
You should first be ready to embrace constructive feedback to improve your academic writing skills. Ask that your coworkers, managers, or faculty evaluate your work and provide honest feedback. Know the insights and remarks made by professionals in your profession and integrate them when revising your article. Compile a list of common errors ensuring they are followed in all upcoming academic tasks.