Tips for writing a blog post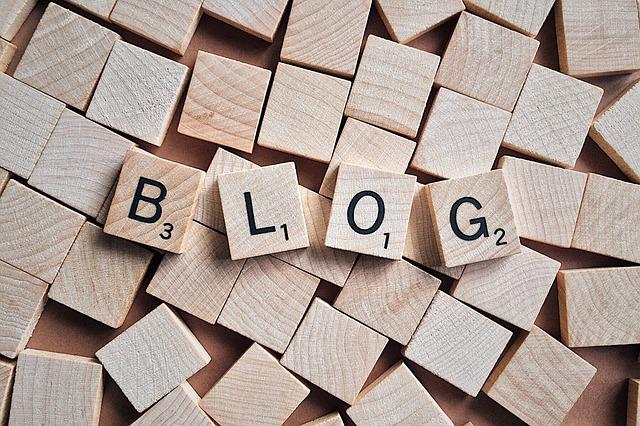 In today's time, writing a blog article is among the most successful ways to interact and share information. And it appears like everybody nowadays is writing articles about everything. It prompts the question: Is it that difficult to learn how to write a blog?
Although there are a lot of blog sites but more real articles cluttering up search results. However, this does not imply that they are being reviewed.
Since there are so many blogs indicates that the article writing world is competitive. If you want to grow your viewers, you must learn how to write a great blog article. After all, anybody can write stuff, but only a select few are capable of writing something investing time. In this post, we will discuss steps to write a blog, so you can write some top-notch blog posts.
What is a blog post?
A blog post is a form of writing posted on a blog page of a well-known website. It can be articles, diary listings, or instructional instructions that involve applicable visuals, infographics, video content, and other media.
Different types of blog posts
The fact that all blog posts are posted on blogs is what connects them all. Aside from that, they are vastly distinct. There is a blog category for everybody, and we'll go over the most popular types so you can have a better idea of what you prefer and not when it relates to the sort of blog you would like to operate.
How-To blogs
As the name implies, how-to blogs describe ways to perform something. Such kinds of blogs entail lists or instructions. This teaches viewers how to complete whatever activity is at hand rapidly and effortlessly, breaking down the massive objective into smaller, more actionable tasks. If you would like to begin a blog post such as this, you should know how to do stuff specifically  You must be capable to discuss the methodology in detail with your audience, whether it is communicating a language, constructing a vehicle, or even ways to enhance site ranking.
List blogs
List-related blog posts are all about lists also called listicles. Every item on the list is usually a subtitle, with more information beneath it. List-relevant blog posts intend to notify the audience about multiple choices at the same time. For example, in How to Build a Website in 5 Steps, writing in this manner ensures that you're breaking complicated content into bite-size portions for your viewers, giving them the impression that they spend time on your content presently. Best of all, if audiences are acquainted with a few stages in the process, they can ignore the relevant sections.
News blogs
Local news blogs are a perfect manner for journalism students to construct their resumes and enhance their skills. They can contain a list of topics or focus on a specific news portion. News blogs are more than only sharing news. They also involve opinion portions that express the blogger's take on the news. The news blogs are revised more often to reflect the most recent events. Climate change, scientific discoveries, future technologies, politics, religion, and other topics can all be covered in the news. All of these types of news blogging are covered by many bloggers on major media platforms.
Review blogs
Review blog posts are classified into two types: sponsored and unsponsored. Bloggers are reimbursed for endorsed reviews in the terms of cash or freebies. Sponsored reviews are useful since you know the writer has utilized the brand, but they can also be misleading in favor of the corporation endorsing the post. Non-sponsored reviews are made without reward, to tell the truth about a product. Bloggers in such cases are providing their honest opinions on a good or service without getting paid or rewarded in any way.
Personal blogs
Personal blogs are essentially digital journals. They are utilized to keep audiences updated on the writer's life by revealing private opinions and photos. Personal blogs can look very different depending on the blogger's preferences and how they want to introduce themselves online. There are no specifications or regulations for personal blogs.
Explainer blogs
The explainer posts inform the audience. Rather than instructing the viewers, they illustrate a concept, idea, or trend. Subjects for explainer blog articles can differ because there are so many of them, it is very simple to locate one that explains whatever you're seeking. Explainer blogs analyze the most valuable details about a company's goods and services in a short, accurate, and interesting manner.
Pointers for blog writing 
There could be a multitude of reasons to create content. It may be to express your opinion or to define yourself as a professional in your profession by developing an individual brand. You must first have a blog to publish your blog articles on until you can start writing them! When it relates to the beginning and keeping a blog, some factors are critical, and we'll go over them now so you can commence writing right away.  You see, many people visiting your blog do not read it to the end. Worse, a huge proportion of individuals who see your blogs on social media channels never click on them.
Understand your audience
Whenever you begin writing, you must recognize who your viewer is and what they want. Rather than assuming what your audience requires or desires, try to create data-related decisions by conducting market analysis and competitive analysis. 
Create catchy headlines
If you don't have a persuasive title for the article, your blog post will not be read or shared. Human beings are superficial. A book is judged by its cover, and an article is evaluated by its heading. That is why the blog headline is critical to the progress of that post.
Blog formatting
Blog post proper format is significantly vital. Nothing is worse than reviewing an article that is just one descriptive paragraph. Many individuals browse through content before deciding to read it, so it's better to break up the post with subtopics. Whatever you can do to make it easier on the viewer's eyes will encourage them to check your post and convey the action you want from them.  Another helpful hint is to employ shorter passages to assist your audiences in reading your post.
Make use of bullet points
People strive to scan blog posts before deciding whether or not to read them. That signifies you should emphasize your most vital information. That way, they'll see right away that your article is worthwhile. Apart from subtopics, bullet lists are ideal as they are often simple to read. Bullet points are an ideal method to spoon-feed your readers while keeping them interested.
Provide visual images
The human brain processes pictorial information much faster than text-related information. That is why including fascinating photos can enable increased engagement. There are numerous free materials for top-quality images, or you can take your images for the blog.
SEO Optimization
You must never prioritize SEO over user experience, but you must not disregard SEO. The purpose is to strike a balance. The fact is that organic Google searches account for a sizable portion of many websites' traffic. If you really want to improve your SEO ratings, then enhance your blog post for core SEO top results.
Include a strong call to action
Whether you want your audiences to post a comment, convey your blog entry, follow you on social networks, or buy your item, clearly indicate what you want them to do. A solid call to action is clearly recognizable and noticeable. Typically, the call to action for your blog articles will request audiences to share their information if they enjoyed what they read.