How to write a farewell message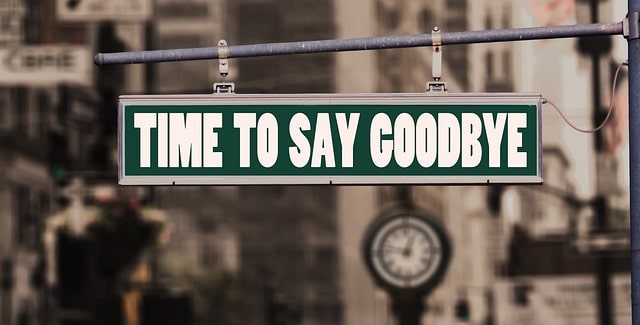 A departing message can be an effective means of expressing your well-wishes and providing your contact details when leaving a company or bidding farewell to a colleague in your organization. Such a message is an informal way to reinforce your professional relationships for the future. It doesn't matter what reasons prompted your departure or that of your coworker; a farewell message guarantees a memorable departure.
Writing a farewell message is crucial because it can shape the future of your relationship with your employer and colleagues after you or a coworker resigns. Showing respect and appreciation through a farewell message is considered a common courtesy. Saying goodbye is often an emotional process for anyone, so it's essential to follow the proper steps to depart with dignity and a sense of fulfillment. If you're leaving a company, a farewell message can help maintain professional connections and express appreciation for the opportunities provided. Similarly, if a colleague is resigning, a farewell message can demonstrate the value you place on them and offer closure to help keep the team motivated as they complete any projects that you were involved with.
Ways to say goodbye to coworkers
There are several ways to say farewell to coworkers depending on the situation and your style. Here are a few options;
Card
The way you bid farewell to your coworkers can vary depending on your relationship with them. If you're unsure about how to say goodbye, a simple option is to give them a farewell card. These cards typically have a thoughtful message pre-printed, which you can sign to show your support. In many workplaces, someone will buy a card on behalf of the entire team to congratulate the departing colleague and wish them well for the future. Alternatively, you can give a personal card if you have a close relationship with the person leaving or if you're departing yourself, you may wish to sign personal cards for your closest colleagues.
Email
To express gratitude for your coworker's assistance and dedication on their final day, it is recommended to send them an email. Depending on the company's policies, the HR department may notify everyone about their departure through a group email. In such a case, you can respond to that email with your goodbye message. If you are leaving the company, it is customary to send a farewell email. In a big organization, it's a good idea to send a brief appreciation message via a mass email and a more personal and detailed email to your colleagues you worked closely with.
Offer a present
Bouquets, sweets, and items featuring your company's logo are excellent options. Gifts are reserved for individuals who have made significant contributions to the organization, such as long-term employees or a colleague with whom you've developed a strong bond. Your employer may establish a small pool of money to which all staff members can contribute to purchase a team gift. Consider your colleague's interests and hobbies, as well as what they might need in their future position when selecting a gift for them.
Organize a farewell party
As a way of bidding farewell to yourself or a colleague who is leaving the company, you may consider throwing a party once work hours are over.
To celebrate a coworker's departure, you could arrange a surprise party with their nearest and dearest. The farewell celebration could involve drinks, a meal, or another group activity.
Goodbye email when you are leaving
Here is an example email to send on your final day of work as a goodbye message:
Dear colleagues,
You may have already been informed, but I wanted to personally inform you that I have officially resigned from my position as Director of R&D. Today marks my last day at ABC Company, and I wanted to express how much I have enjoyed working here.
My five years with the company have been nothing short of amazing. What has made it even more special is the unwavering support and dedication to advancing technology that the team has shown. I can honestly say that I have learned so much from every one of you. Thank you for being a reliable team. I will truly miss our lunchtime debates and board game nights. I feel incredibly fortunate to have had the opportunity to get to know each of you, both professionally and personally.
As I move on to my next endeavor, I hope to keep in touch with all of you.
Thank you!
Best Wishes
Farewell messages for a co-worker
Here are a few goodbye messages for a colleague;
Best of luck with your next adventure! You will be greatly missed here.
We're sad to see you go, but we know you will do great things in your next role. Keep in touch!
It has been a pleasure working with you. Thank you for your contributions to the team, and we wish you all the best.
You've been an essential part of this team, and we will feel your absence. Best wishes on your next journey.
We've enjoyed having you as a colleague, and we hope that your next job will be just as fulfilling. Keep in touch and let us know how you're doing!
It's been an honor to work alongside you, and we are grateful for everything you've done for the team. Best of luck in your future endeavors!
Your contributions to the company have been invaluable, and we will miss your positive attitude and work ethic. All the best for your next chapter.
We're sad to see you go, but we know that this is just the beginning of a fantastic journey for you.
It has been an absolute pleasure working with you, and we want to wish you every success in your future endeavors. Don't be a stranger - keep in touch!