Top popular writing careers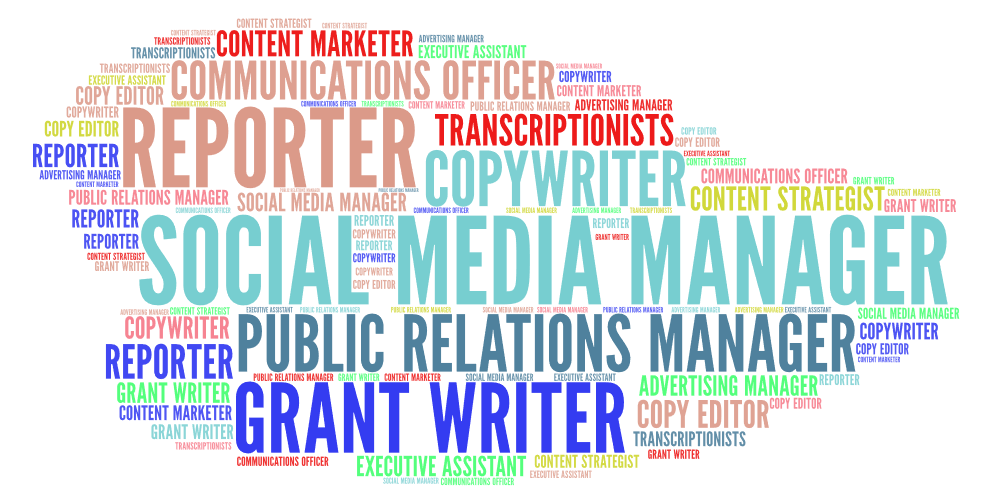 Writing is a necessary skill that enables experts and businesses to converse effectively with others and generate compelling content. As a writer, you can participate in several businesses such as media, technology, marketing, and corporation. If you enjoy writing, you might be keen on knowing about distinct career prospects that permit you to put your skills to use.
The most significant aspect of being a writer isn't always skill. Instead, it is a passion for the written text and the satisfaction that can be derived from actually placing words on paper. As long as you possess that, a career as a writer may be a better match for you. Here's what you must recognize about launching a successful writing profession, such as checking the popular writing options listed below.
Is writing a viable profession?
If you consider a professional writer, you could also picture a book novelist thoroughly honing their skill or a reporter searching the globe for references and persuading an editor that the public must hear this story. In such contexts, the same authors are either striving to make ends meet or are among those who have tried to be the household names. Although, the writing career is much more adaptable than those restricted profiles, and it can be a profitable option even without enormous book sales or TV conversations. In several scenarios, you can mold a writing profession into exactly what you want it to be. It only takes some analytical thinking to discover what you would like and how to use your qualifications to obtain well-paying opportunities.
List of careers for writers
Employers generally seek applicants with solid writing ability so they can successfully converse with others. Authors are in high demand in different fields and can operate full, part-time, or freelance based on their individual and professional objectives. Here are the top popular writing jobs to consider;
Reporter 
A reporter investigates media stories and then writes about their results for press publications to keep the public informed about what is going on around the world and in their community. They could write for websites, newspapers, or magazines. A reporter for broadcasting companies may also introduce their storylines on tv or radio. Several reporters specialize in a specific area of current events, like sports or entertainment. 
Grant Writer
A grant writer develops research projects and publishes applications for financial support on behalf of their organization. They work for non-profit organizations that utilize this sponsorship to keep offering assistance to those in need. Grant writers might well work for a single non-profit organization or as self-sufficient contractors for several non-profits.
Communications Officer
A communications officer writes advertising messages such as media releases, pamphlets, and newsletters by following their business's marketing strategy and branding standards.  When producing content, they should use their business's favored tone. Communications officers develop content approaches for promoting the organization's services and products. They are the primary contact for their organization, the media, and the public.
Copywriter
A copywriter creates content for several resources and media channels, such as blog posts, internet sources, websites, promotions, and social media. They depend on their persuasive writing skills to convince customers to use a company's products or services. Aside from composing sales copy, copywriters could also operate on technical documents, social media activity, discussions, promotional emails, articles, and news releases.
Transcriptionists
Transcriptionists listen to sound recordings and convert them to text file types like transcripts. They can specialize in many fields such as medicine, business, advertising, government, and law. Podcasts, seminars, online classes, videos, and talk radio programs are examples of widespread transcription projects.
Content Marketer 
A content marketer dedicates a good deal of time writing branded papers such as blog entries, web series texts, and social media threads. They could generate material centered on a business, or they may build content more delicate by including references of the company or client in more overall content. To boost participation and build brand awareness, content marketers aspire to construct valuable content for their viewers.
Content Strategist
A content strategist establishes, enhances, and arranges online content, such as website information and blogs. These specialist writers must know SEO and website analytics to craft efficient and interactive online content. They could also collaborate with a group of talented experts to create videos, images, and visuals to write content.
Executive Assistant
An executive assistant assists a business executive with managerial duties, which may include writing. Executive assistants are accountable for a diverse array of tasks such as writing papers, organizing records for business text, and posting thank you letters for business associates. Executive assistants are also in charge of answering phones, replying to emails, scheduling meetings, and administrating travel plans.
Public Relations Manager
A public relations manager works to keep their customer's or company's public image valid. They create news releases, speeches, and promotional materials to advertise positive press and counteract bad publicity. They also inspire other authors, such as media professionals, to write glowing reviews of their clients or businesses.
Advertising Manager
An advertising manager develops advertising campaigns for their customers or employers. They also assist other innovative specialists in developing ad campaigns by complying with their marketing strategy. Advertising managers cooperate with art divisions and copywriters to construct promotional materials and assets.
Copy Editor 
Copy editors collaborate with authors to ensure the accuracy and professionalism of their work. They fact-check, revise, and modify written material to verify proper grammar, phrasing, spelling, and commas. They also give writers comments to enable them to enhance the framework, tone, and sound of their job.
Social Media Manager
A social media manager creates a social media campaign for their customers or staff to verify that the information they generate adheres to the quality standards of the corporation. They then make unique social media messages and post comments on behalf of the brand to interact with their followers. Several social media managers also employ assessment technology to monitor audience interaction and gather user data. They utilize this data to optimize their information to fulfill the viewer's requirements and increase their business's ROI.